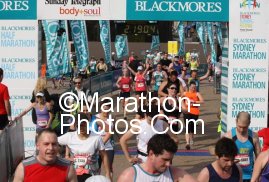 Half Marathon today, part of Sydney Blackmoore's Running Festival...woke at 4am after a decent 6 hours sleep, met six other Warriors and off we went for a 620am start....
Alot less Warriors, not one other bloke compared to the four last year but everyone very keen!
My plan was to hold a pace between 5.30-5.40mins/km to bring me in at 156...2mins faster than last year....kept this up for ten kms but then...well..reality struck....even my orange shorts didnt help!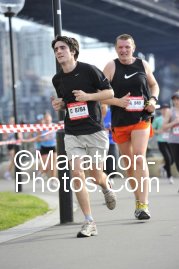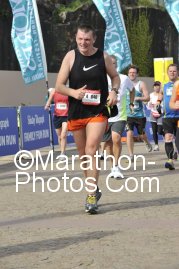 Firstly it was boiling hot and even at 11kms i was getting the dehydration tingles......I started to slow down at about 13kms to a 6.00min/km....from that point on i changed my mindset to staying steady, a move reinforced by seeing some people keeling over from heat exhaustion on the side of the road.....
Not sure if the heat explains the slowing completely...looking thru my stats i can see my plan was very ambitious, given my training runs never came close to the pace I had set and given I really only did four or five over 14kms....proof you can only run what you have trained for...
Despite this I can see I have changed alot in good ways since last year...my posture didnt fall apart, something that left me with a sore ankle last year that took ages to get over.....also I am not devastated by a slower time like i used to be.....Ill live to fight another day (that day being Marysville half.....I think Ill have to do some training in the heat for that one as it will be scorching by then)....I nice morning out with friends which made breakfast taste pretty bloody fantastic..
Congrats to all the other Warriors...Chris gets a massive congrats for her time..woohooo....and also to all the others running Half for the first time and doing great times.....2 ran with a cold (in the heat)! Next stop Central Coast Half Marathon?
Go Warriors!
2011 Half
Christine K 1.55.50
Gab 2.00.04
Tina 2.00.10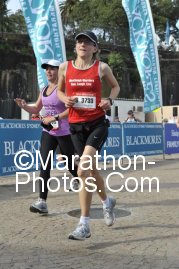 Paul 2.07.52
Christine 2.09
Leanne 2.17.19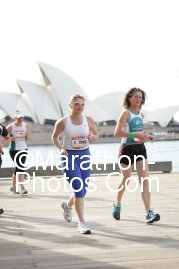 Carolyn 2.18.53